How To Find Your Tutor?
Are you looking for someone who can teach you something new or improve your skills? Are you struggling to find an experienced tutor for your child?
It can be intimidating to look for a tutor. There are many choices available when seeking for the best tutor to assist you or your child.
You can find them by asking your teachers, via an agency, or asking your family members, friends, neighbors, and colleagues if they've had any luck finding a good tutor, you'll be able to narrow down your search and find someone who meets your needs.
You don't want to settle for anyone who isn't qualified or experienced enough. That said, you also don't want to waste time searching for someone who won't deliver quality lessons.
You should choose a tutor who has experience teaching English. This means finding someone who has taught before or at least studied abroad. The ideal tutor will be able to teach you both vocabulary and grammar.
Here are some ways to find a professional tutor.
Start With Your Teachers
If you're looking for a tutor, start with your teachers. Ask your parents if any of them had a good experience with a tutor. Or ask your friends if they've ever used a tutor. Once you have a list of names, call them and ask them questions about their experiences with tutors. You should select a teacher according to your learning style.
You may not end up using any of the tutors on your list, but at least you'll have a starting point. And if you do decide to hire a tutor, you'll already have a relationship with him/her. That means you'll feel comfortable asking questions and getting answers.
Employ A Tutor Through A Company
Finding good individual tutors can be tricky. There's no shortage of tutors out there; however, finding the right person for your needs can be difficult.
You don't want to settle on anyone who isn't qualified, but you also don't want someone who doesn't deliver quality lessons.
That's where a company comes in handy. Companies provide tutors through a network of professionals who specialize in teaching certain subjects. They can help you find history tutors, German tutors, science tutors, Spanish tutors, summer tutors, etc.
Tutor Based On The Subject Rather Than Grade
You don't want to spend hours searching through hundreds of tutors until you finally find someone who meets your needs. Instead, you should look for someone who specializes in the subject matter rather than the grade level.
For example, if you're looking for a math tutor, you shouldn't search for someone who teaches high school students. Instead, you should search for someone who specializes in algebra, geometry, and trigonometry.
You may not realize it, but most tutors specialize in certain subjects. For example, a biology tutor might only teach biology. A chemistry tutor might only teach chemistry. And a physics tutor might only teach physics.
This means that you'll end up spending less time searching for a skilled tutor and more time getting quality lessons.
Via Word-Of-Mouth
It's important to look for a qualified tutor through word-of-mouth recommendations. By asking family members, friends, neighbors, and colleagues if they've had any luck finding a good teacher, you'll be able to narrow down your search and find someone who meets your needs.
You should also consider checking online reviews. Many parents have found great teachers by reading online reviews. If you're interested in learning something specific, you might want to start your search on sites like Yelp or Google Reviews.
Once you've narrowed down your list of candidates, ask them for references. Be sure to call those references and ask them about the tutor's teaching style, qualifications, and experience. After speaking with several references, you'll be able to find a good match for your needs.
Limit Your Search.
There are lots of tutors out there but finding the right person can be difficult. You don't want to spend hours searching through profiles only to find that the person doesn't live close enough or isn't available at the times you need him/her.
You don't want to settle on anyone who isn't qualified. However, you also don't wanna waste time searching for someone that won't deliver quality lessons.
To limit your search, start by narrowing down your options. Look for teachers who specialize in subjects related to your needs. For example, if you need help learning Spanish, look for tutors who specialize in teaching Spanish.
Peer Instruction
Peer instruction works well if you are looking for someone who can help you with a specific skill or subject matter. For instance, if you are interested in improving your math skills, you may want to look at online courses that focus on mathematics.
However, peer instruction can work well for any topic. Whether you are looking for someone to help you study for a test, brush up on your Spanish language skills, or learn how to play guitar, you can find a peer tutor through sites like Facebook groups, YouTube channels, and blogs.
Investigate Nonprofits
There are lots of nonprofit tutoring agencies out there, but not all of them are created equal. Some are great at helping others, while others are only interested in making money off of unsuspecting donors. Before you spend any money on a nonprofit, investigate its mission and finances thoroughly.
You should look for a nonprofit that is focused on helping others. A charity that helps children, animals, or the environment is probably a good place to start.
Tutoring In Person Vs Online
Which method would you prefer? Tutoring in person or online?
Many students struggle with learning concepts because they don't have access to tutors who can explain things in detail. This is where online tutoring comes into play.
Online tutoring has become a common practice for those looking for extra support from their teachers in their learning sessions. In addition to being convenient, online tutoring also provides better quality services at lower costs.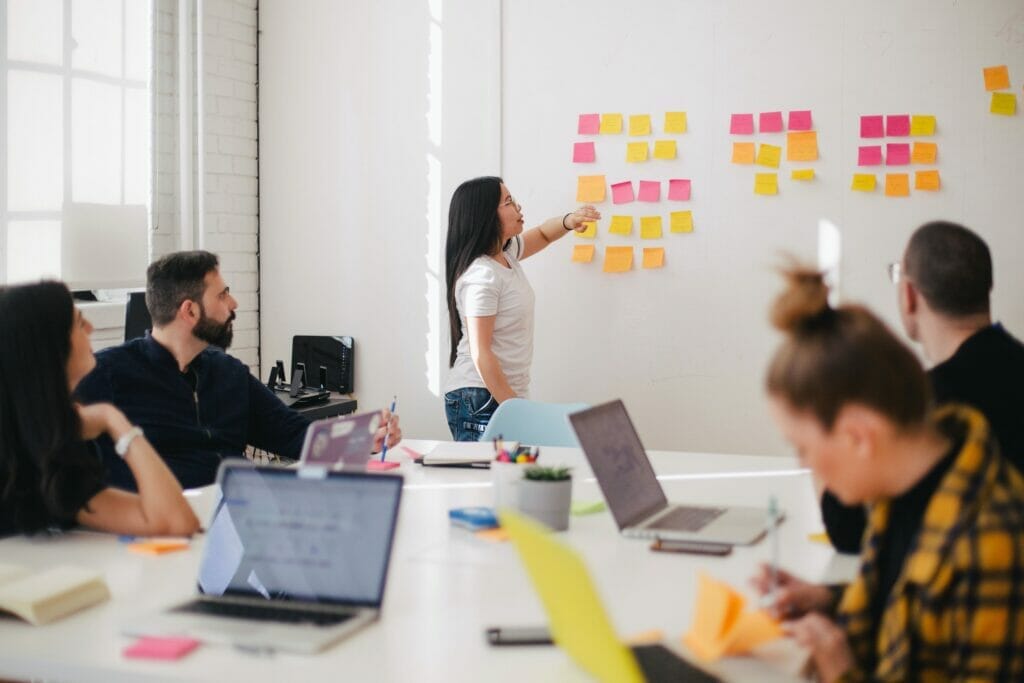 Advantages Of Online Instruction
Online teaching offers several advantages over traditional methods. First, it allows students to receive personalized instruction from a tutor. Second, it saves students the cost of traveling to school and paying for transportation. Third, it gives students the opportunity to study at any location without worrying about missing class. Fourth, it makes studying easier because there is no need to travel to school. Finally, online learning session is convenient because it doesn't require students to leave their homes.
There are many benefits associated with online teaching. Students can save money by not having to pay for transportation and tuition fees. Additionally, they can study anywhere, anytime, and still receive a high-quality education.
Advantages Of In-Person Instruction
There are advantages to in-person tutoring as well. Students can ask questions directly to their tutor, and they can observe their teacher's teaching style firsthand. Additionally, in-person tutoring gives students the opportunity to interact with their peers and form study groups.
Both methods of tutoring have their pros and cons. Choose whichever method works best for you.
Four Steps To Find A Perfect Tutor For Your Child
Identify Your Goals
Before you hire a tutor, you should identify your goals. What do you hope to accomplish? Do you want to teach your child math, reading, science, history, art, music, or any other subject? Are you hoping to develop certain skills, such as writing, speaking, or public relations? Or maybe you simply want to spend quality time with your child. Whatever your goals are, you'll want to find an average tutor who matches those goals.
So if you're searching for a tutor, start by identifying your goals. Then conduct thorough research to find a suitable tutor who fits your needs.
Consider Your Options
Parents sometimes hire tutors without knowing exactly what they want. You may not realize that there are several types of tutors available, including private tutors, online tutoring services, and educational consultants. Each option comes with its pros and cons.
Explore your options and decide which works best for your situation.
Start Exploring Your Options
You may not realize it, but there are many excellent tutors available to work with your children. You just need to start exploring your options. Start by asking your friends and relatives if any of them have had positive experiences working with a tutor. Then ask local businesses if they recommend anyone. Finally, look online at websites that specialize in helping families find great tutors.
After you've hired the approachable tutor, give him/her a trial learning session. If you don't think you're getting anywhere, then fire the tutor and try another. Remember, you only have one shot at making a good first impression with your child. So make sure you're satisfied with the tutor's performance before giving her/him a long-term contract.
Collaborating For Success
After you've found a great tutor, you'll want to collaborate for success. Collaboration means that you and your child work together to improve your child's academic performance. You can start by discussing which subjects your child struggles with. Then you can talk about strategies to overcome those challenges. Finally, you can discuss homework assignments and study habits.
With collaborative sessions, you and your child can work together to achieve success.
A Wife, a mum and a Tutor! I am the Lead Editor at TheTutor.Link & also the Head Tutor there. I love teaching seeing young minds flourish. I also love blogging and sharing my experience on the world wide web.